Bio-Productions Ltd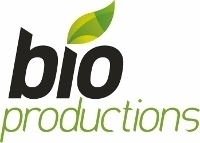 Bio-Productions is an award-winning family-run company based in West Sussex and serving customers throughout the UK, Europe and worldwide.
Founded by Mike James and his wife Anne over 25 years ago, Bio-Productions now employs 30 staff from its purpose-built offices, laboratory and warehouse in Burgess Hill.
The Bio-Productions team is enthusiastic, knowledgeable and extremely responsive to our customer needs. We are renowned for our environmental ethos, which underpins everything that we do. Our rigorous testing programme ensures that our products not only minimise their impact on the environment, but are also proven to work as effectively as synthetic chemicals.
We have been industry innovators since 1986, when we developed the first user friendly, enzyme-based drain unblocker for the agricultural industry. We then turned our focus to the commercial and industrial cleaning sectors, where there was a dearth of environmentally-friendly, low-impact cleaning products available. Since then, "green" cleaning products have become more and more popular: we are proud of our place in driving this awareness and creating many of the most popular products in the industry today.
Bio-Productions acquired Stapro, a leading manufacturer of professional carpet and upholstery products, in 2000 and Xola, a range of professional floor polishes and finishes in 2008. Both brands have now been integrated into the Bio-Productions family.
PRODUCT SHOWCASE
Bio Blocks are Bio-Productions' best-selling urinal blocks.

Bio P is Bio-Productions' easy-fit universal water-saving device for all urinals.

Blu Away is Bio-Productions' highly effective cleaner for washrooms.

Citra Clean Concentrate is Bio-Productions' uniquely versatile and effective cleaning product for all types of janitorial cleaning and most industrial applications.

Orange Squirt is Bio-Productions' powerful multi-purpose orange-based cleaner and degreaser.

Single Pass is Bio-Productions' unique carpet and upholstery cleaner.

Xola Clean All Purpose Cleaner

Xola Clean Concentrate from Bio-Productions is one of the most powerful and versatile cleaners available.

Bio Dose is Bio-Productions' cost-effective biological treatment fluid for the maintenance of all waste systems.

Hyflex from Bio-Productions transforms floors into hard wearing, easily maintained surfaces and provides an exceptionally long wear-life.

Bio-Productions' urinal blocks are the original non-pDCB blocks, which continue to set the industry standard for safety and effectiveness.
COMPANY CATEGORIES
1/2 (1 to 20 of 33)
Antimicrobial Products
Antimicrobial products
Carpet & Upholstery care
CATERING & FOOD HYGIENE
Chemicals
Chemicals
Chemicals & Dosing
CONTRACT CLEANING
Dilution & dosing
Equipment & Services
FACILITIES MANAGEMENT
FLOORCARE
GENERAL EQUIPMENT & SERVICES
General Floorcare
General Hospital Hygiene
General Washroom Hygiene
Green Cleaning Methods
Green Cleaning Products
Health, Safety & Workwear
HOSPITAL HYGIENE