Diversey Care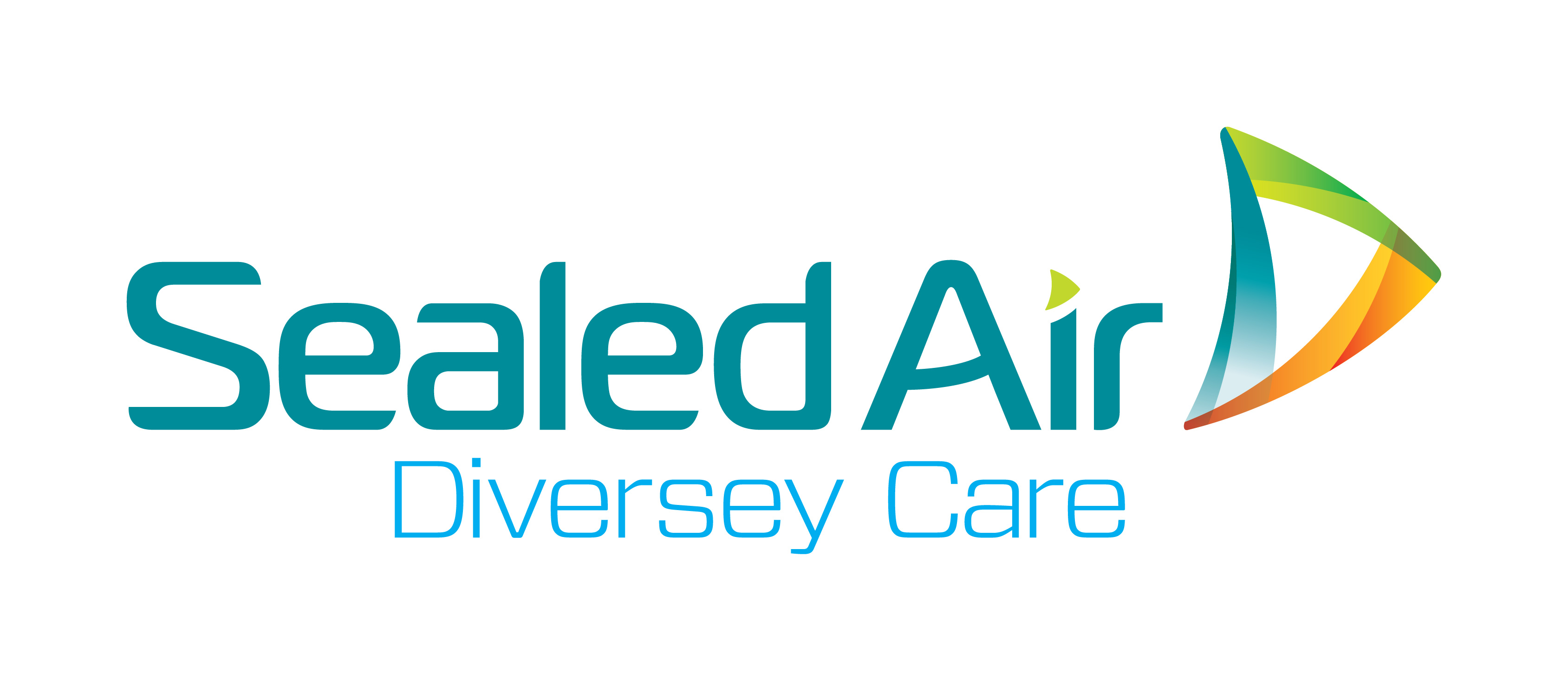 'Diversey Care is a business of Sealed Air Corp*, a global leader in food safety and security, facility hygiene and product protection. As a leading brand of sustainable cleaning, sanitation and hygiene solutions, Diversey Care is committed to a cleaner, healthier future.
The unique combination of Diversey Care products, equipment and services allows customers to choose integrated solutions from a single supplier which offer superior performance and sustainability to protect business, manage risk, control costs, improve efficiency and enhance reputation.
Diversey Care focuses on the key market sectors of building care, hospitality, healthcare, long term care, food service, retail, and government and education. Its products and equipment are available in a wide range of innovative formulations and designs for all parts of the building including offices, public spaces, reception areas, guest rooms, floors, washrooms, food preparation and serving areas.
Diversey Care helps provide a cleaner and healthier planet for future generations and works alongside NGOs including the World Health Organisation, the World Wide Fund for Nature and the Global Food Safety Initiative. Innovation across the business continues to introduce new levels of waste reduction, energy and water conservation, and lower reliance on raw materials.
* Sealed Air (www.sealedair.com) is the new global leader in food safety and security, facility hygiene and product protection. With widely recognized and inventive brands such as Bubble Wrap® brand cushioning, Cryovac® brand food packaging solutions and Diversey® brand cleaning and hygiene solutions, Sealed Air offers efficient and sustainable solutions that create business value for customers, enhance the quality of life for consumers and provide a cleaner and healthier environment for future generations. Sealed Air generated revenue of $7.6 billion in 2012 and has approximately 25,000 employees who serve customers in 175 countries.'


PRODUCT SHOWCASE
| | |
| --- | --- |
| | Diversey's Pur-Eco chemical range is certified to have a reduced environmental impact whilst matching the cleaning efficiency of many of its other high performance products. |
| | The unique TASKI Sani 4in1 washroom cleaner from Sealed Air's Diversey business offers a completely new way of working. For the first time operators can carry out all routine and daily washroom cleaning tasks with just one product that delivers best-in-class disinfection, descaling, cleaning and deodourising. |
| | Oxivir Plus Offers Safe, Simple & Sustainable Infection Prevention. Powerful cleaner is effective against bacteria, viruses, fungi and yeasts. |
| | Cost Savings And Sustainability Benefits With QuattroSelect |
| | The Smarter Way To Manage Cleaning. SmartDose system delivers simplicity, consistency and low cost in use. |
| | Diversey Care Combines Detergent and Rinse Aid in One Product to Simplify Professional Machine Dishwashing. Easy-to-use Suma Combi+ eliminates need for separate detergents and rinse aids. |
| | Two Carpet Cleaning Machines In One. New TASKI procarpet range supports interim encapsulation and deep extraction cleaning in single design. |
| | New TASKI swingo 2100μicro Drives Productivity Forwards. Macro Floorcare In A Micro Format. |
COMPANY CATEGORIES
1/5 (1 to 20 of 92)
Antimicrobial Products
Antimicrobial products
Carpet & Upholstery care
CATERING & FOOD HYGIENE
Chemicals
Chemicals
Chemicals & Dosing
Cleaning
Cleaning chemicals
Cleaning equipment
CONTRACT CLEANING
Contractors
Dilution & dosing
Dispensers