A sustainable way to clean every day
10 December 2018
When using traditional mop and buckets, chemicals are predominantly dumped into buckets using the glug method, basically making dilution rates that include far too much chemical and high levels of water waste, according to Scot Young Research (SYR).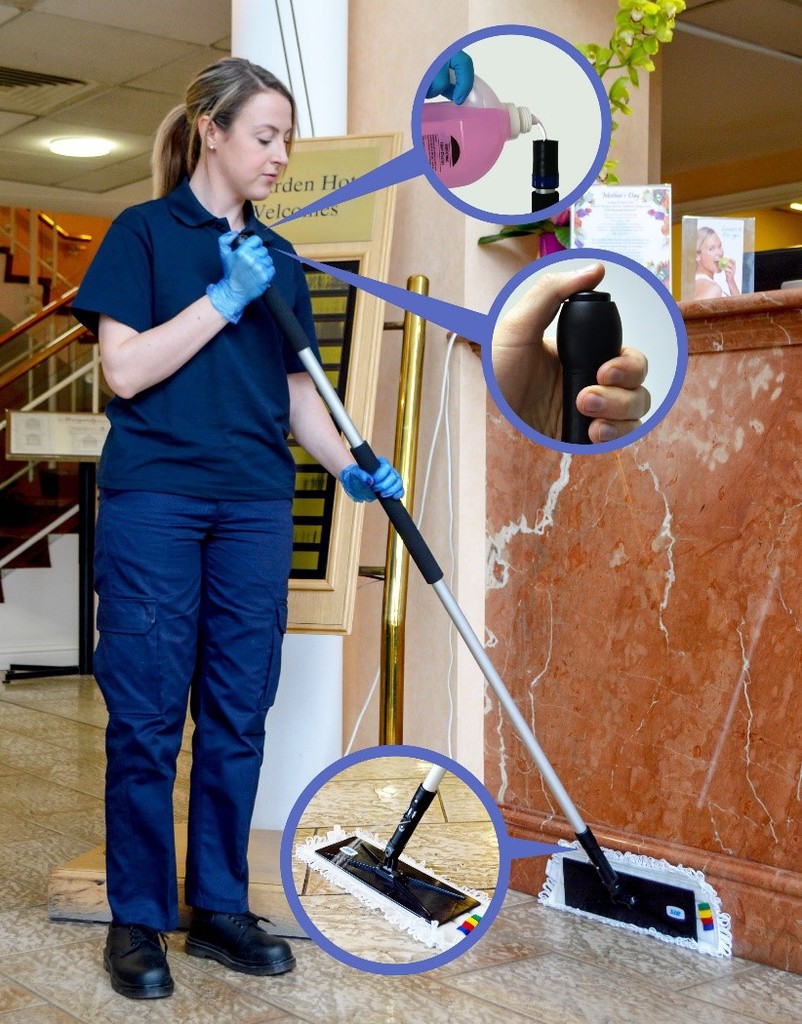 Traditional mops can be heavy to handle and labour intensive when filling buckets and wringing out mops and also leave floors wet, which can create health & safety concerns during daytime cleaning.
Bucketless mopping systems provide controllable moisture to give smear free dry floors. In addition to improving labour productivity and additional worker safety, the direct application of uncontaminated cleaning solution reduces chemical use and virtually eliminates cross contamination and wastewater.
Scot Young Research has created its professional 'Rapid Mop' and 'Dual Mop' Bucketless Mop Systems, both of which are light, mobile and ideal for daytime cleaning in lightly soiled areas. The company's Rapid Mop Solution is simply poured into the 480ml internal reservoir, which is then dispensed via a thumb operated button on top of the handle. The cleaning solution is pumped forwards out of three jets placed above the pad holder, as and when required, ensuring only the perfect amount of cleaning solution is distributed.
It is essential when 'cleaning with less' that a good level of performance is maintained to ensure resource efficiency – SYR's large range of compatible, colour coded microfiber flat mops ensure that it is able to provide solutions for a range of everyday jobs. Chemical use reduction, combined with labour savings and waste water elimination is said to allow the SYR Bucketless Mop systems to offer a more sustainable cleaning process.
OTHER ARTICLES IN THIS SECTION