Mobile cleaning supplies goes live
26 September 2018
Futures Supplies are constantly listening to customer feedback and the company continues to invest to ensure it delivers the very best customer experience. Over recent months it has been busy upgrading its website so that it is more mobile friendly.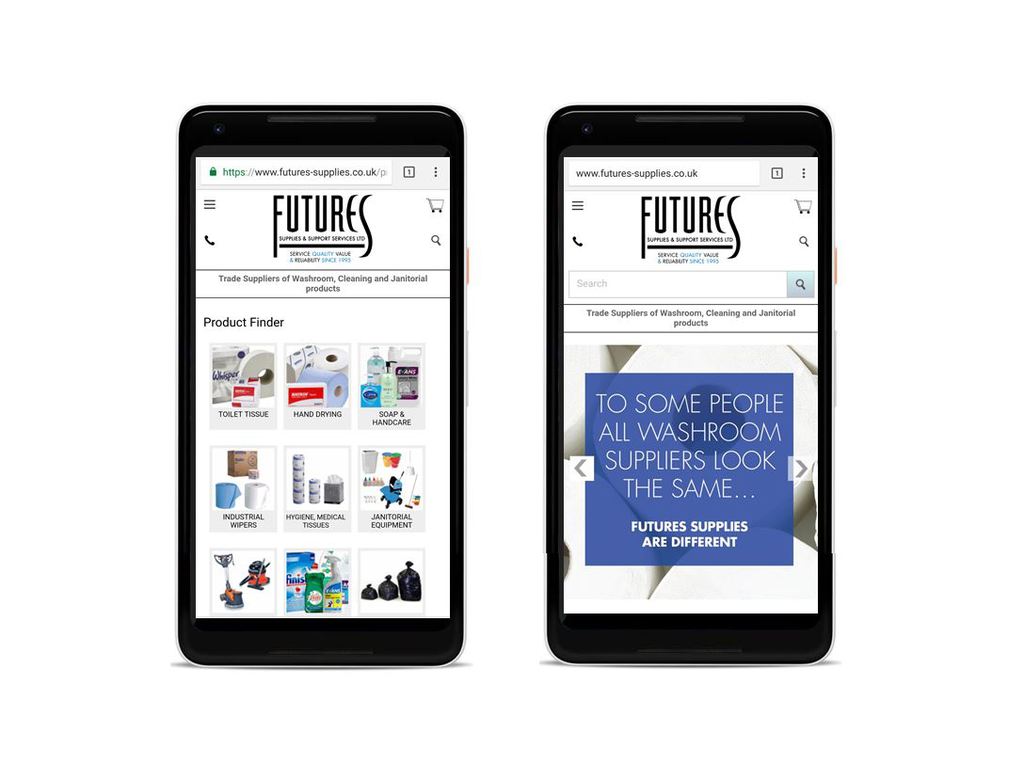 Futures Supplies said: "Whilst this represents a considerable investment for us, we appreciate that almost half of all the visitors to our website are now using mobile devices and therefore we see this as an important step in continually improving our offering to you.
"We hope this proves useful and improves your experience on the website, especially if you are using a mobile platform to place your orders."
Some of the standard features which the website already offers are: View and print copy POD's (delivery notes), invoices and statements; View your sales order history, in progress and completed orders; Subscribe to Futures Supplies' budget control facility to help you control your costs; Online ordering 24 hours a day, 7 days a week; Product images and information; Download COSHH / Safety Data Sheets; Keep up to date with the company's latest news; Request an account or place a 'one of order' and pay using secure card or PayPal facilities; Check out a product's environmental credentials; Set up a list of favourites for easy regular orders.
Visitors must request your login to access these facilities.
OTHER ARTICLES IN THIS SECTION