Office recycling bins
16 July 2018
Method Recycling describe themselves as "the makers of visible, flexible and beautiful recycling bins, designed for modern workplaces".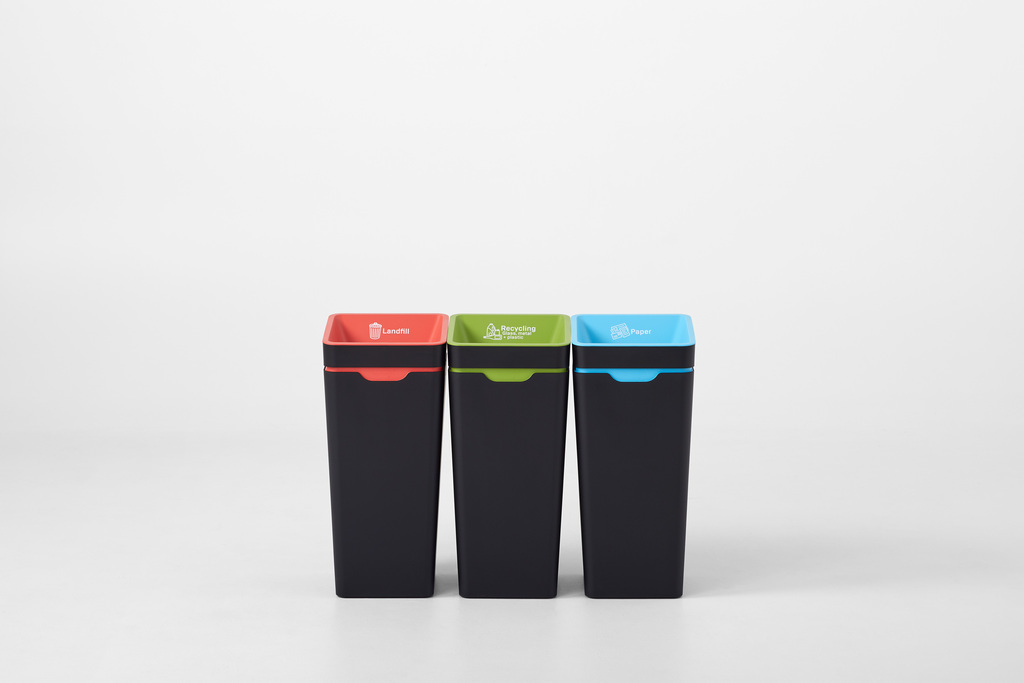 Co-founders Steven and India spent three years mastering Method's award-winning products and recyclable packaging – holding focus groups, preparing prototypes, and even assisting cleaners on night-shifts.
All of this hard work paid off, resulting in the colour-coded and ultimately behaviour-changing Method 60L Office Recycling Bins that connect together to form adaptable recycling stations.
A patented Bag Retainer System holds liners in place and hides them from sight for a beautiful finish.
Method have been the long-term sustainability solution for Wellington Airport, Xero, University of Melbourne, Canva, Sydney Cricket Ground, and more.
In May 2018 they completed their biggest North American order to date, implementing one thousand recycling bins in a thought-leading facility in New York City.
The world's most influential businesses are diverting more waste from landfill with Method, the company says.
OTHER ARTICLES IN THIS SECTION