LATEST NEWS
FM market set for £2 billion boost in 2019
14 December 2018
A new report on the UK facilities management outsourcing market suggests that outsourcing will grow by £2 billion in 2019, with the FM market forecast to rise by more than £10 billion by 2022.
[Read More]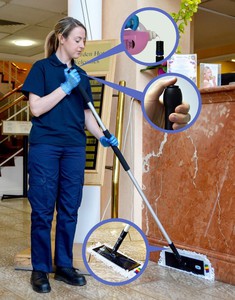 10 December 2018
When using traditional mop and buckets, chemicals are predominantly dumped into buckets using the glug method, basically making dilution rates that include far too much chemical and high levels of water waste, according to Scot Young Research (SYR). [Read More]
HOT TOPIC

The Hill Club is an exclusive quarterly networking event specifically for London & Home Counties based cleaning and associated industry professionals.
[Read More]
LATEST VIDEOS
INDUSTRY UPDATE