The smarter way to onboarding
05 September 2018
SmartTask understands the need for a streamlined, sophisticated, onboarding and screening procedure for your cleaners – especially when facing increasing demands – such as DBS checks, right to work, GDPR compliance and others.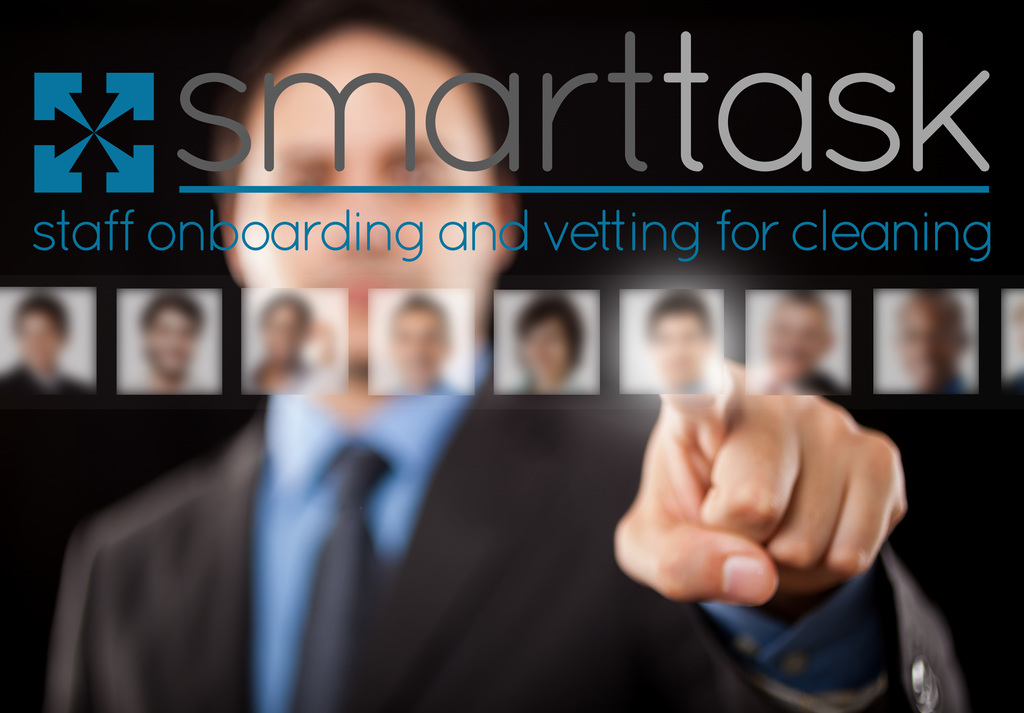 Designed by UK industry experts, SmartTask Onboarding is described as the most comprehensive staff onboarding, background checking and pre-employment screening compliance solution for domestic and commercial cleaning service providers.
Its fully integrated solution will simplify and automate the complex process of onboarding your cleaning employees. You'll deliver slick and repeatable procedures that capture employee details, ensure they are tested and confirm they have the cleaning skills required. You will also ensure that employees are made aware of the health & safety risks and have signed to verify they've been trained to undertake the work.
SmartTask Onboarding enables you to generate consistently thorough background checks that meet the necessary standards – including BS7858. This means that you'll no longer be vulnerable to the costs and risks of failed screening processes – instead, you'll experience happy employees, peace of mind and reduced administrative overheads too.
SmartTask Onboarding also integrates with SmartTask Cleaning – an easy to use, employee scheduling and mobile workforce management solution.
You can not only thoroughly screen staff - but plan, manage, conduct and measure their activities more effectively too.
OTHER ARTICLES IN THIS SECTION