Strain-free cleaning tool
13 November 2018
Duop Reach from Robert Scott & Sons is a versatile, extendable cleaning tool which features an ergonomic ball and socket joint making cleaning strain-free for users.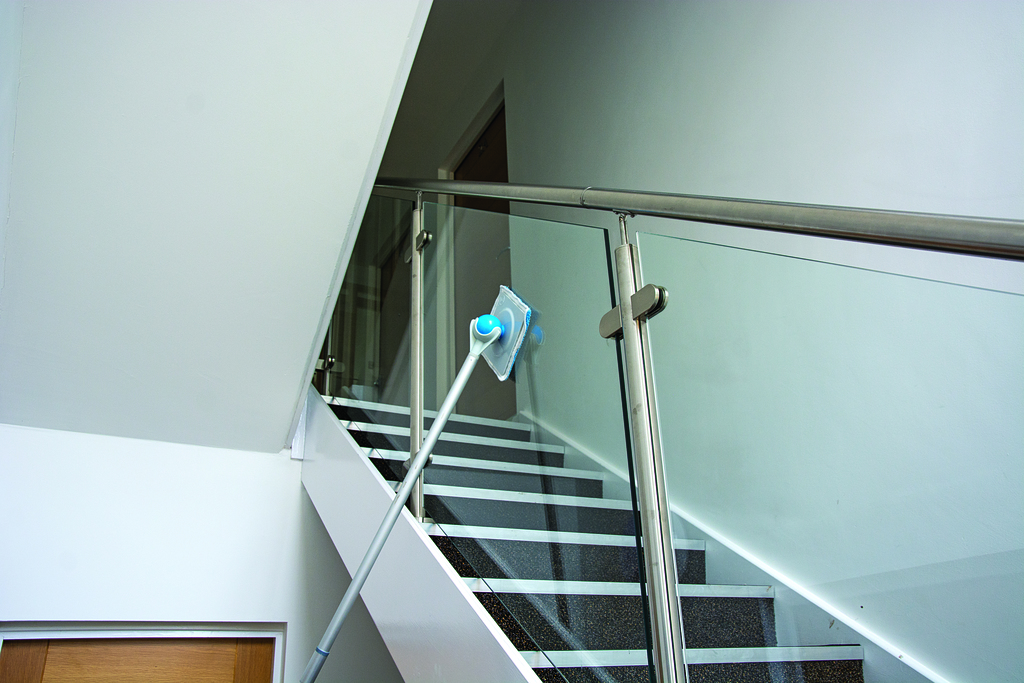 The kit comprises the Duop Reach extendable handle; removable quickball and pad holder; four microfibre pads; five Hi-shine microfibre cloths and a spray bottle. The handle helps to clean hard to reach surfaces and users can also remove the head for targeted hand cleaning, which is said to make it one of the most versatile products suitable for bathrooms, kitchens and other areas with multiple surface heights and materials.
The washable microfibre pads provide a quick and effective method of removal of 99.9 per cent of harmful bacteria without the need for chemicals and effectively cleans away dirt, dust and microorganisms.
The pads easily attach to the head and can be used dry for dusting, or with water only for eco-friendly cleaning. A cleaning pad is available for heavy duty cleaning and a glass pad can used be for windows and shiny surfaces.
Duop Reach is also available in a fixed handle kit which includes the handle, removeable ball and socket frame, and a cleaning and glass microfibre pad.
OTHER ARTICLES IN THIS SECTION