Recycling bins designed for cleaners
24 October 2018
Method are the makers of visible, flexible and beautiful recycling bins, found globally in spaces such as Atlassian's Sydney office, the Sydney Cricket Ground, the University of Melbourne, Wellington Airport, a famous British venture capital brand, the world's leading automotive innovator, and a prestigious London architecture firm.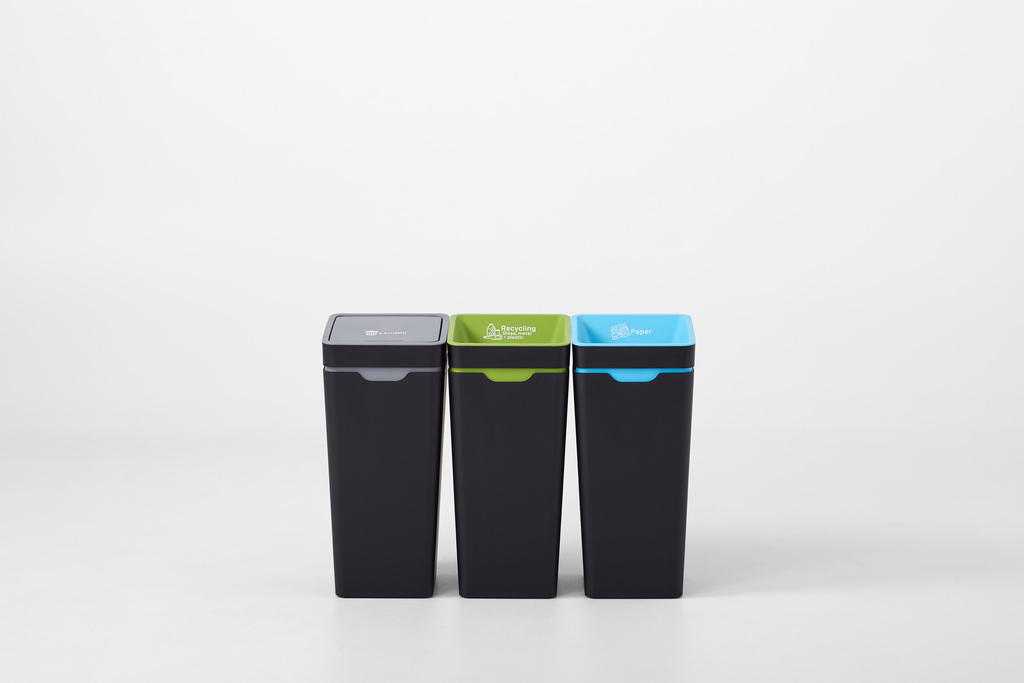 Co-founders Steven and India Korner spent three years mastering Method's award-winning products and recyclable packaging – holding focus groups, preparing prototypes, and even assisting cleaners on night shifts.

All of this hard work paid off, resulting in the colour-coded and ultimately behaviour-changing Method 60L Office Recycling Bins that connect together to form adaptable recycling stations.

A patented Bag Retainer System holds liners in place and hides them from sight for a beautiful finish. This makes the bin easy to empty and eliminates the issues of cleaners when handling them.
Method value working with cleaners for an effective outcome, believing they are key to the sustainability journey of a business – able to track the rates of success, monitor and report back on areas of improvement.
With Method's philosophy of Open Plan Recycling, cleaners save time servicing communal recycling stations rather than individual desk bins.The Method system benefits every person in the waste process of a space, allowing management to assert their sustainability goals visibly and effectively. Employees too are encouraged to achieve more effective landfill diversion, and waste service providers will receive waste that has been accurately sorted at source.

"It is important to demonstrate a positive approach to reducing environmental impact," says William Konya, presentation services manager of the Sydney Cricket Ground. "The visual element of Method's bins has been effective in garnering support for the recovery process."
Method look forward to launching in the UK. Interested in diverting more waste from landfill? Get in touch with Method's UK team here
OTHER ARTICLES IN THIS SECTION