Mini wet wipe station
08 October 2018
Wet wipe dispensers don't have to be a big bulky white plastic container on your wall.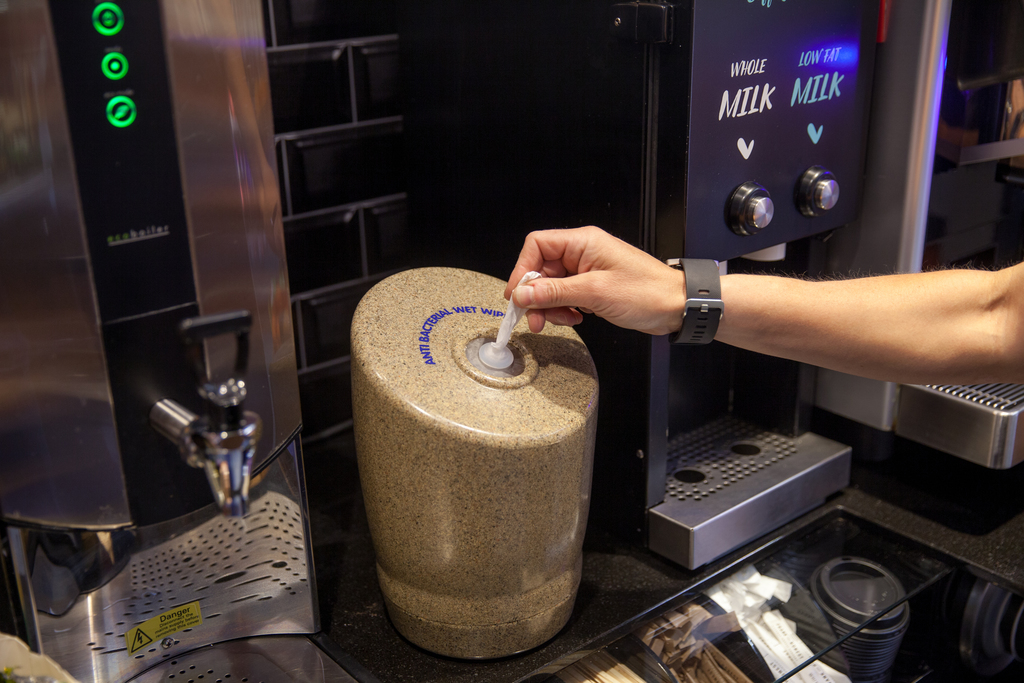 Available in a wide range of colours and finishes, the Mini Wet Wipe Dispenser from Addgards can become a feature and complement your interior and corporate image.
The new wet wipe dispenser is also wall mounted and mobile. Using the wall bracket the Dispenser can be easily removed and loaded onto the wall with one hand.
Claire Flynn, sales manager at Addgards, said: 'We got a lot of enquiries from our customers of the Free Standing Wet Wipe Station asking if we had a wall mounted version in different colours so we went one step further and developed a dispenser that can be a desktop and wall mounted dispenser.
"One of the big advantages we have over competitors is that we can manufacture the dispensers in bespoke colours for customers in smaller quantities which is very attractive for customers who want a professional bespoke finish."
It is suitable for busy kitchens, reception areas, offices, gyms, retail, mobile food vendors, and anywhere were fast effective cleaning is needed.
The dispenser will hold rolls up to 500 antibacterial wet wipes that are 100% biodegradable.
OTHER ARTICLES IN THIS SECTION