Germ proof your workplace this winter
15 January 2019
It seems to be a given now that, as the colder weather comes and the winter sets in, you're going to become ill at some point.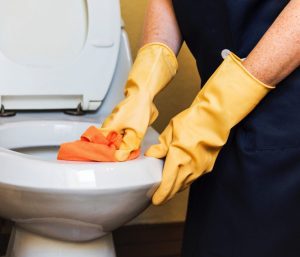 SMC Premier, a team of Manchester cleaners who provide cleaning services across the North West and beyond, has outlined some important tips and tricks so you can disinfect the germ-ridden areas of your home or work station without spending a lot of time and effort in the process.
Disinfect surfaces
When it comes to beating the winter germs it's all about the consistency of cleaning and making sure that germs are not spread by cleaning equipment. Ensuring that the surfaces in all rooms are regularly disinfected is one of the best ways to combat the spread of germs.
Tried and tested methods of effective disinfecting include wiping surfaces until they're visibly wet for a minimum of five minutes (then left to dry), use a solution of half a cup of bleach to a gallon of water, and be sure to use separate wash cloths when cleaning in each area of the home.
Deep-clean toys & regularly used items
From kids toys in the home to mugs and cutlery in the office, it's important to ensure that these everyday items are not just washed but thoroughly sanitised, minimising the spread of germs from one person to another.
One way to deep-clean everyday items is to wash items as usual, then leave the items to soak for a minimum of three minutes in a disinfectant solution of two teaspoons of bleach per gallon of water.
As with any deep-clean this winter, ensure that each cloth that is used is washed before reuse, again stemming any spread of germs from one cloth to another.
Clean hands combat germ spreading
It's of paramount importance to ensure that your hands are not only washed regularly (particularly when coming from outside or interacting with a sick person in your home). You need to ensure that, when washing your hands, you spend at least 30 seconds thoroughly scrubbing to ensure the spread of germs is minimised.
Also, washing your hands regularly and encouraging the family to do so too is also one of the easiest ways to prevent the spread of the flu to begin with!
OTHER ARTICLES IN THIS SECTION