Eco-friendly graffiti removal
14 December 2018
Through its patented, mobile Tornado ACS vacuum-blasting system, the systeco company in Berlin offers an efficient method to remove graffiti from surfaces without having to resort to pressure cleaning or to chemicals.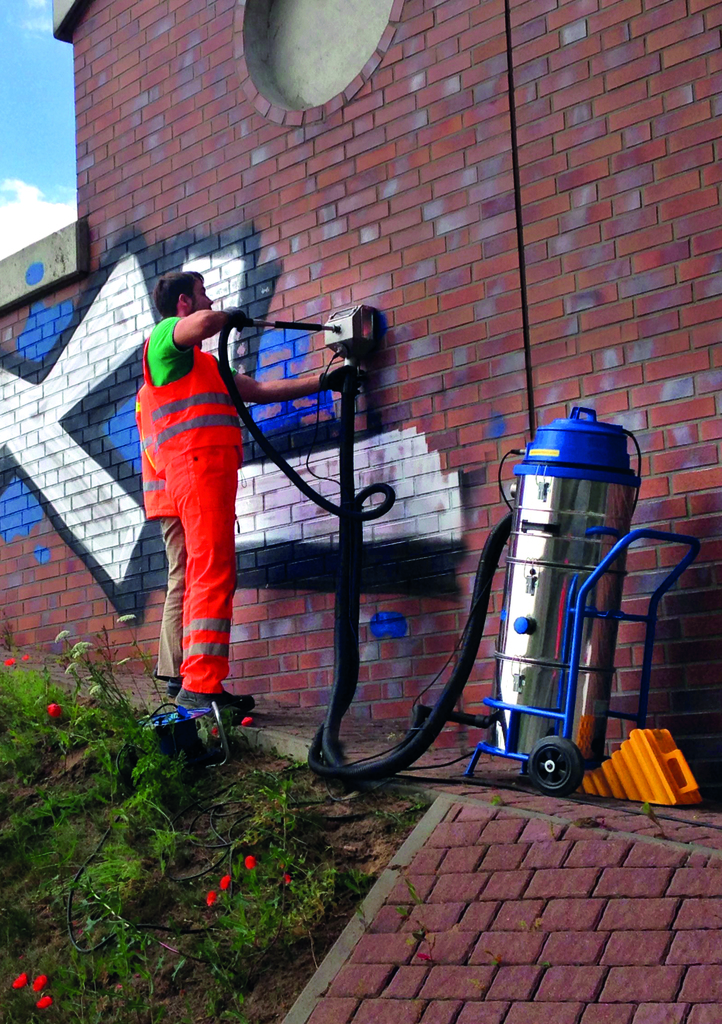 Since the cleaning system is a closed circuit and any pollutants are filtered out and separated inside the system, there is no need to remove any dirt, water, detergents or residual substances afterwards.
Special protective clothes are not required and the work can be carried out in public, both inside buildings and outside. This is said to make the job of removing graffiti a lot easier.
The systeco company guarantees the solid quality of its products for the eco-friendly cleaning of polluted surfaces both indoors and outside. According to the company, its patented TORNADO ACS vacuum-blasting system stands out due to its eco-friendliness, safe operation, and high economic efficiency.
OTHER ARTICLES IN THIS SECTION