Easy & effective graffiti removal
05 September 2018
Is graffiti art or is it just an act of plain vandalism? Opinions on this differ greatly. However, the fact is that the name of the artist is seldom known and the cost of removing unwanted drawings, texts or symbols is usually borne by the community at large or by the owner of the object.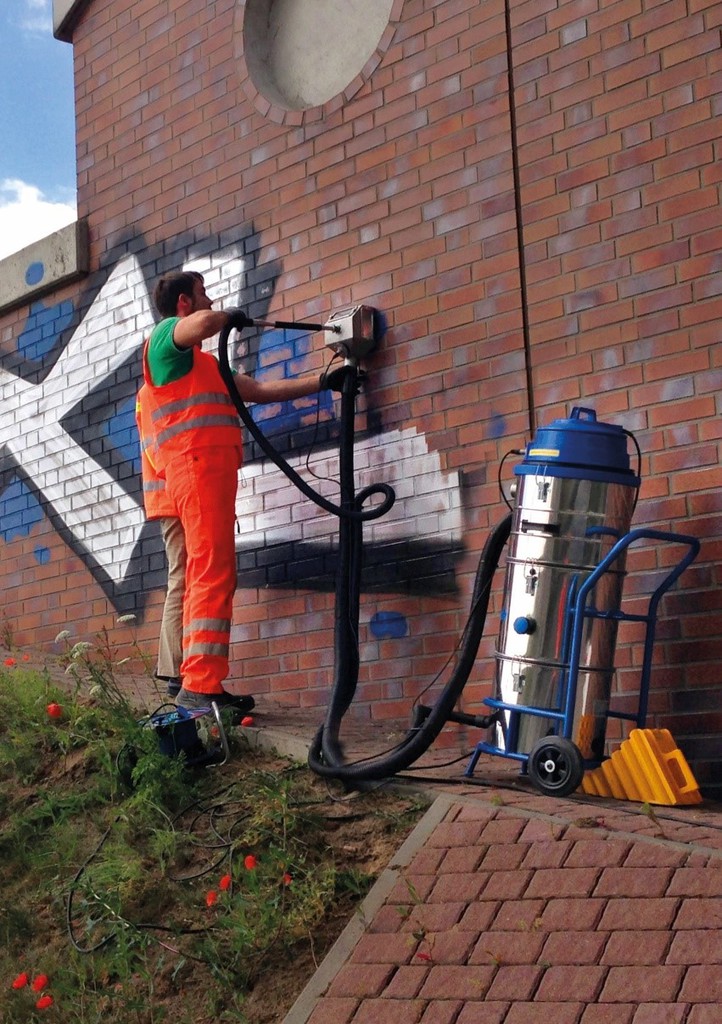 But now, through its patented, mobile Tornado ACS vacuum-blasting system, the systeco company in Berlin offers an efficient method to remove graffiti from surfaces without having to resort to using pressure cleaning or chemicals.
Since the cleaning system is a closed circuit and any pollutants are filtered out and separated inside the system, there is no need to remove any dirt, water, detergents or residual substances afterwards.
Special protective clothes are not required and the work can be carried out in public, both inside buildings and outside. This makes the job of removing graffiti a lot easier.
MORE FROM THIS COMPANY
No related articles listed
OTHER ARTICLES IN THIS SECTION