Cleaning log books and customer reporting
31 October 2018
The cleaning logbook has been a staple part of the communications process between customer and cleaning provider for many years, but in practice they are often discarded somewhere onsite ignored and gathering dust, explains Skillweb.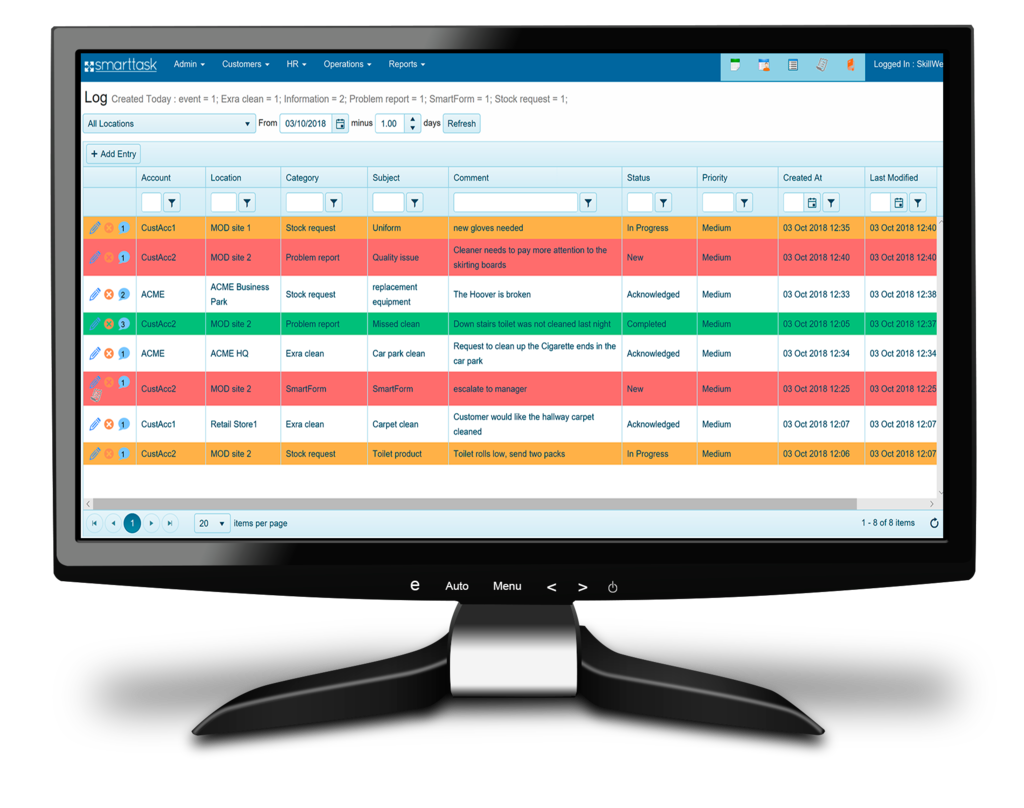 Email is now a popular means of raising an issue, but messages can still get lost in busy mail boxes, so there is no guarantee it will ever reach a cleaner or supervisor. The result is poorer service, which in time will lead to a damaged reputation and potentially the loss of the contract.
In the 21st century where there have been massive advances in mobile technology and most of us now have a smartphone, surely there should be a better way? Well, now there is with SmartTask Cleaning Log, an app-based alternative to the traditional logbook that is designed to improve customer engagement and streamline reporting processes.
With SmartTask Cleaning Log it is possible to configure the log entries, so the customer can electronically inform the cleaning team of any issues and requests, with any outstanding tasks highlighted in red. This provides immediate visibility of whether a task has been handled, with the customer able to see the status of each item, so they know if the cleaning team is on top of the issues and getting them resolved.
The tool can also provide the management team with the ability to remotely monitor any issue through its life without leaving the office using colour coding to help them keep track what still needs to be actioned. It can even sound an alert when customers have raised a critical issue that needs immediate attention.
There is no more need for paper log books. Instead it is now possible to have a centralised audit trail of everything that has happened on site. This can range from cleaning queries and stock requests to work orders, all communicated through the SmartTask Cleaning Log. It will leave your cleaning admin team in control and your customers delighted with your service whilst removing the need to buy paper logbooks.
OTHER ARTICLES IN THIS SECTION