LATEST NEWS
Cleaning equipment market growing above inflation
24 April 2018
A new report on the Commercial Cleaning Equipment Market from MTW Research has found that sales are exhibiting above inflation growth in 2018, though cleaning manufacturers and distributors face several challenges and shifting product trends.
[Read More]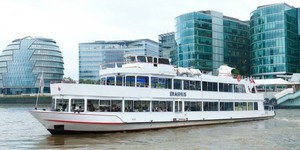 16 April 2018
The Hill Club, the exclusive cleaning industry networking event organisation, is inviting cleaning professionals to attend this year's Summer Thames Cruise, which leaves from Festival Pier in London at 12:00 on Thursday 5th July 2018. [Read More]
HOT TOPIC
From 15-18 May 2018, Interclean Amsterdam will throw open its doors to welcome cleaning and hygiene industry professionals to the largest and most international event in the world.
[Read More]