LATEST NEWS
BSA publishes Responsible Cleaner Scheme
28 January 2015
Policy and research organisation The Business Services Association (BSA) has published the 'Responsible Cleaner Scheme' (RCS) for companies working in the contract cleaning sector.
[Read More]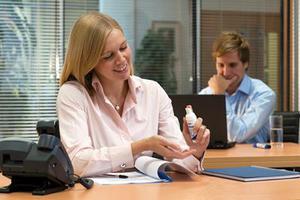 26 January 2015
As we head back to work in the New Year, office staff want to stay healthy but nearly three-quarters are concerned about the presence of germs in their workplace, according to an independent poll commissioned by Kimberly-Clark Professional. [Read More]
SPONSORED CONTENT



Selecting the right Scrubber Dryer can be a confusing choice with a long list of options. To make things easier here's five factors to consider when selecting a compact battery scrubber dryer. [Read More]


More Sponsored Content
HOT TOPIC
Infection Prevention & Control
Outbreaks of an infectious virus or bacterial contamination can happen anywhere, so ensuring continuous high standards to prevent the spread of infection has never been more important. Cross-contamination can be limited by meticulous cleaning regimes and good hand hygiene.     
[Read More]
LATEST VIDEOS
INDUSTRY UPDATE