LATEST NEWS
HSE publishes report on waste sector safety
20 June 2018
A new report published by the Health and Safety Executive (HSE) on the importance of better safety management systems in the waste management sector has been welcomed by Chartered Institute of Wastes Management (CIWM).
[Read More]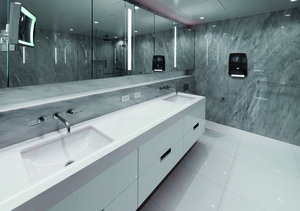 19 June 2018
Interclean Amsterdam 2018 provided the platform for Northwood Hygiene Products to launch its new dispenser range North Shore. [Read More]
HOT TOPIC
From 15-18 May 2018, Interclean Amsterdam will throw open its doors to welcome cleaning and hygiene industry professionals to the largest and most international event in the world.
[Read More]