LATEST NEWS
Green home care products gaining popularity
20 October 2017
The largest markets for green home care products are in the UK, Germany, France, and the Benelux. Increasing distribution and growing consumer awareness of the health and environmental impacts of detergents and cleaning products are the main drivers of market growth.
[Read More]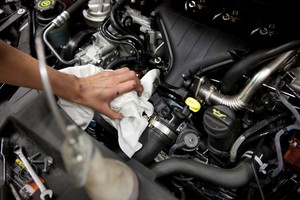 17 October 2017
Essity was urging people to get their hands dirty for Global Handwashing Day on 15th October 2017. [Read More]
SPONSORED CONTENT
Selecting the right Scrubber Dryer can be a confusing choice with a long list of options. To make things easier here's five factors to consider when selecting a compact battery scrubber dryer. [Read More]

More Sponsored Content
HOT TOPIC
Creating a safe and healthy environment through cleaning is always important – but when that's in a food area, the demands are even higher. The UK has more than 500,000 reported cases of food poisoning each year with cross contamination one of the most common causes. With risks to public health significant, the application of proper cleaning knowledge is essential.
[Read More]